Common Misconceptions About Probate
Dec. 29, 2022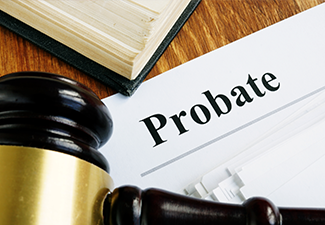 When a person dies in Washington State, probate is usually needed to establish the validity of the decedent's will and settle their estate. This may require filing the will in probate court, securing estate assets, paying debts, taxes, and valid creditor claims, and distributing assets to rightful inheritors. However, there are still many misconceptions out there about the probate process in Washington State.
Attorney Robert Taylor-Manning has devoted his career to offering outstanding legal services and guiding clients through the complex processes involved in probate and estate administration. As an experienced Washington State estate planning attorney, he can help you understand everything you need to know about the state's probate proceedings and help clarify misconceptions.
Northwest Elder Law Center is proud to serve clients across Kennewick, Walla Walla, Richland, and Pasco, Washington, as well as Portland, Oregon, and the surrounding areas.
Common Probate Misconceptions
There are numerous misleading popular notions out there about the probate process in Washington State. However, if you really want to know how probate works, it is important that you get those misconceptions out of your head. Here are some popular misconceptions about probate in The Evergreen State and a brief explanation concerning why they're false:
Misconception #1: My estate won't go through probate if I have a will.
In Washington State, probate is often required to establish a will's validity and administer the deceased person's estate. Even when you have a will, your estate and assets must still pass through the probate process. However, having a will can fast-track the probate proceedings. Among the available options to bypass probate include living trusts, beneficiary designations, and joint property ownership.
Misconception #2: Probate means that the state will take all my assets.
This is another common misconception. During probate, the court will appoint an executor or administrator. Once appointed, the executor will secure the estate assets, pay debts and taxes, and distribute the remaining assets to rightful inheritors according to the decedent's wishes or applicable state laws. The state will only "escheat" – take ownership of your estate assets – if you die intestate and there are no heirs, beneficiaries, family members, or close relatives.
Misconception #3: Estate taxes will consume most of my estate.
According to recent statistics, estate taxes generate about $5 billion per year. In Washington State, the estate is required to pay state-level estate taxes and inheritance taxes. Regardless, estate taxes are only a smaller portion of the entire estate value. Under Washington State laws, the rates of estate taxes usually range from 10% to 20%, based on the value of the estate. Also, estates that are at least $12.06 million (12.92 million in 2023) must pay federal estate taxes.
Misconception #4: The probate process takes years to finalize.
In Washington State, it takes between six months and one year to finalize the probate proceedings and administer an estate. However, the probate process may become extended due to unusual assets or debts, contested wills, estate disputes, or tax-related issues.
Misconception #5: I don't need an attorney to go through the probate process.
There are several complicated procedures involved in Washington probate. Due to the complexities, going through probate on your own is never advisable. A knowledgeable probate attorney can help simplify the court processes, craft a detailed checklist of all tasks you need to perform, and determine the best way to preserve or protect estate assets and your inheritance. Also, an attorney can help settle probate disputes peacefully and help you avoid a needlessly-elongated probate process.
Look to a Knowledgeable Attorney for Help
Going through probate following the death of a family member can be difficult and emotional. However, being able to differentiate facts from fiction can help make probate feel more manageable. Northwest Elder Law Center is committed to providing skilled advocacy and detailed guidance to clients in probate and estate administration-related matters.
As your legal counsel, Attorney Robert Taylor-Manning can enlighten you about what to expect and educate you about how to navigate probate successfully. He will walk you through the probate proceedings from start to finish and work meticulously with all beneficiaries and other parties involved to resolve probate disputes peacefully and productively.
Contact Northwest Elder Law Center today to schedule a simple consultation with a knowledgeable probate lawyer. Attorney Robert Taylor-Manning can offer you the support and personalized guidance you need to navigate probate after a loved one's death. The firm proudly serves clients across Kennewick, Walla Walla, Richland, and Pasco, Washington, as well as Portland, Oregon.