Will Medicaid Pay for Assisted Living?
June 30, 2022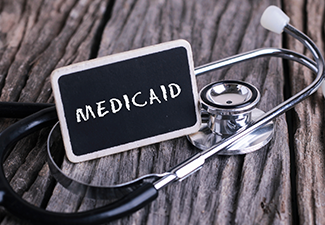 According to the website Senior Living, the cost of assisted living in Washington State averages $72,000 a year, and in Oregon, it comes in at $60,540. The figures were culled in January 2022 from Genworth's Cost of Care Survey Data, which is part of the National Senior Living Cost Index.
Assisted living is a concept of care that falls below nursing home care, which focuses more on health care rather than on programs to assist older individuals in carrying out the functions of daily living. Assisted living programs are available for those who stay in their own residences and those who live in assisted living facilities.
Given the costs, many want to know if Medicaid will cover any of the expenses involved. The answer can be yes in Washington and Oregon, provided you qualify financially and in terms of need, but the services covered do not include room and board. Medicaid will provide long-term care and homemaker assistance, among other benefits.
If you or a loved one is in need of assisted living services and wants to apply for Medicaid to help cover expenses in Kennewick, Pasco, Richland, or Walla Walla, Washington, or Portland, Oregon, contact the Northwest Elder Law Center.
Attorney Robert Taylor-Manning will help you navigate every step of the Medicaid application process and explain your assisted living options to you.
Will Medicaid Pay for Assisted Living?
As described briefly above, Medicaid will cover many expenses involved in assisted living services, but not room and board, which is generally half of all expenses. Medicaid is a partnership program between the federal government and the 50 states. Some of the 44 states nationwide have applied for waivers to offer assisted living services, and Washington and Oregon are among those states, though Oregon's waiver is still pending.
Washington actually has five available programs: Medicaid Personal Care, the Community First Choice program, the COPES Program, the New Freedom Program, and the Nurse Delegation Program. Oregon also offers a Community First Choice program, which it calls the K Plan. Some of these plans are state only, others a joint waiver venture with Medicaid.
In general, Medicaid will cover the following assisted living services:
Personal care assistance, including help with dressing, bathing, toileting, and eating

Homemaker services, including housekeeping, laundry, shopping for essentials, and meal preparation

Transportation to and from necessary destinations

Personal emergency response systems

Case and care management
How Much Does Medicaid Pay for Assisted Living?
In general terms, Medicaid assisted living payments are based on a person's needs assessment. Those with a greater need for assistance can earn a greater number of caregiver hours per month. Payment also depends on your state of residence and the programs being offered.
Attorney Robert Taylor-Manning will be happy to go over your options, or with your loved one, during a consultation.
Qualifying for Medicaid to Obtain Assisted Living Help
The federal Medicaid program imposes spec across-the-board eligibility standards, including that the applicant must:
Spend almost all of the existing assets toward care
Be low-income earners or have medical-related care expenses exceed income

Live in the state where you will receive benefits

Be a permanent resident or a U.S. citizen
If the assisted living program operates on Medicaid waivers, the applicant's income is limited to $2,313 a month, but waiver programs are capped by the number of participants and may not be available when you or a loved one applies. Medicaid State Plans, in contrast, are entitlement programs and open to everyone who qualifies, but monthly income is capped at $791.
Total assets are also capped at $2,000 for a single person and $3,000 for a married couple. Some assets, such as your home, vehicle, life insurance policy, and burial plot, are excluded from the calculation.
Legal Guidance You Can Trust
If you or a loved one is in need of help with assisted living expenses in Kennewick, Richland, or Pasco, Washington, in Portland, Oregon, or in surrounding communities, contact the Northwest Elder Law Center. Attorney Robert Taylor-Manning will treat you and your loved one with the utmost compassion and help you apply for the financial support you need from Medicaid.