Estate Planning and Divorce
Oct. 23, 2023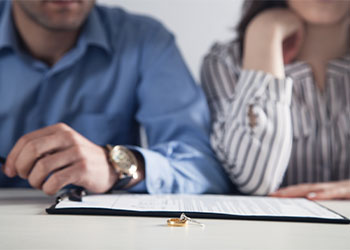 Divorce is a highly intricate and multifaceted process that can have far-reaching effects on numerous aspects of an individual's life, extending even to the realm of estate planning. While it may understandably not be at the forefront of one's thoughts amidst the emotional upheaval and turmoil of separation, comprehending the impact of divorce on your estate plan is of paramount importance in order to safeguard both your financial future and the realization of your personal wishes.
Northwest Elder Law Center is here to provide guidance and legal counsel as you reassess your estate planning options to ensure they align with your new circumstances. From customizing power of attorney documents to safeguard your financial interests and personal dignity, to helping you reevaluate your assets for long-term financial planning, their team is committed to supporting you every step of the way. They can ensure that your estate plan is not only updated but carefully tailored to meet your needs following your divorce.
How Divorce Affects Your Estate Plan
Here's an overview of the implications that divorce can have on estate planning.
Your Will
In many cases, your spouse is likely your primary beneficiary. Following a divorce, you need to review and revise your will to reflect your current circumstances. Failure to do so will result in your ex-spouse inheriting your assets, contrary to your new intentions.
Powers of Attorney & Advanced Directives
Power of attorney documents and advanced health care directives often name the spouse as the person responsible for making financial or medical decisions. Post-divorce, these designations need revisiting to ensure your decisions would be in the hands of someone you trust.
Retirement Accounts & Life Insurance
Retirement accounts and life insurance policies are usually tied up with your spouse's details. It's essential to review and update the beneficiary designations on these accounts to prevent unwanted distribution of your assets.
Guardianship for Minor Children
If you have minor children, your estate plan should address their guardianship. Divorce necessitates revisiting these arrangements to ensure your children's well-being should something happen to you.
Updating Your Estate Plan After a Divorce
The divorce process marks a significant change in personal circumstances, requiring careful attention to your estate plan. It is crucial to update various aspects, such as your will, powers of attorney, retirement accounts, life insurance, and guardianship arrangements. This process involves more than just removing your ex-spouse's name; it's about ensuring that your wishes align with your new life chapter and that your assets are protected according to your updated circumstances and preferences. Taking the time to review and revise your estate plan after a divorce can provide peace of mind and ensure that your loved ones are taken care of in the future.
What Happens to a Trust in a Divorce?
When it comes to divorces, dealing with trusts can be particularly complex. This is especially true for revocable trusts, as their division is influenced by a multitude of factors. These factors include the specific type of trust, the terms outlined within it, as well as the laws of the state in which the divorce is taking place. To navigate through these intricacies, it's of utmost importance to seek the guidance of an experienced attorney who handles trust and divorce matters. Their guidance will ensure that you are well informed and equipped to handle the complexities that may arise during this process.
Take the Right Steps to Protect Your Best Interests
Navigating estate planning during and after a divorce can feel overwhelming, but you don't have to do it alone. At Northwest Elder Law Center, they provide comprehensive, compassionate guidance in updating estate plans following a divorce. Their team understands the intricacies of estate law and can help ensure your plan aligns with your new circumstances.
Reach out to the firm today, and let them help you secure your future and peace of mind. Northwest Elder Law Center proudly represents clients throughout Olympia, Kennewick, Richland, Walla Walla, Pasco, Washington, as well as Portland, Oregon, and the surrounding areas.