The Benefits of a Medicaid Trust
Aug. 28, 2023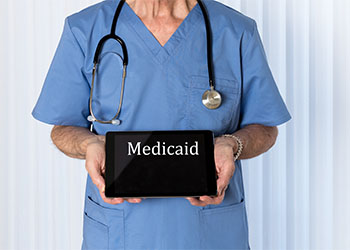 According to data from the Kaiser Family Foundation (KFF), there were 8.5 million seniors enrolled in Medicaid in 2019. In addition, these seniors also qualify for Medicare benefits, and there are many reasons why they would want to have access to both types of health insurance. However, due to Medicaid's strict limits on income and assets, you may struggle to meet the requirements for this valuable source of assistance. Something that may help you get the health insurance coverage you need is to set up a Medicaid Trust.
If you'd like to learn more about this process and speak with a Medicaid planning attorney, call the Northwest Elder Law Center to schedule an appointment. Attorney Robert Taylor-Manning is proud to serve retirees and their families throughout the Kennewick, Washington, area including Olympia, Tumwater, Lacey, Shelton, Centralia, and Chehalis. Reach out today for support.
What Is a Medicaid Trust?
A Medicaid Asset Protection Trust (MAPT) is used to limit the amount of assets that Medicaid counts when determining eligibility. For most people, they will need to keep their assets under $2,000, and a MAPT can reorganize your finances so you meet the criteria. 
How Do They Work?
Like a regular trust, a MAPT allows you to transfer certain assets into a trust while you're still living. These assets will then be legally owned by your named trustee, though you will continue to have some control over them. Because the assets are no longer under your name, they will not be counted as part of your total assets which can allow you to qualify for Medicaid benefits.
However, not all trusts work as Medicaid trusts. Perhaps the most important feature of a MAPT is that it must be irrevocable, meaning once the assets are placed in the trust and assigned to a beneficiary they cannot be removed or modified. This is in contrast to a living trust (also called a revocable trust) which can be altered anytime during the trustor's lifetime. If you simply had assets in a living trust, then you could conceivably still have access to them and they could be placed back in your name relatively easily, barring you from Medicaid benefits.  
What are the Benefits of a Medicaid Trust?
The benefits of a Medicaid trust can be critical to getting you the care you need as you age. The two most important advantages of using a trust like this are accessing long-term care and protecting your assets.
Long-term care: One of the most important benefits of Medicaid for older individuals is that it provides long-term care services. This can include access to nursing homes, in-home assistance, or other institutional care. These services are very expensive when paid for out-of-pocket.

Protecting your assets: In addition to providing you with the future medical care you need, a MAPT will also protect your assets since you won't need to spend them down to qualify for services. You will also ensure your beneficiaries are able to access the assets when you pass away without having to go through the time-consuming and costly process of probate.
How an Attorney Can Help
Anytime you set up a trust, it should be done under the guidance of an experienced attorney, and this is especially true for a MAPT. For these to secure the Medicaid benefits you need, they must be prepared correctly, including a thorough analysis of all your finances. Because a MAPT must be irrevocable, you won't be able to make changes to it after it's established (neither revoke nor add an addendum), which means you must get it right the first time. Getting the guidance of an elder law attorney can help give you the confidence that you've included the most important aspects.
Compassionate Legal Assistance
If you're in the Kennewick, Washington area and would like to discuss your options for setting up a Medicaid Asset Protection Trust, reach out to the Northwest Elder Law Center today.