How Do I Account for Heirs With a Substance Abuse Issue?
Sept. 15, 2023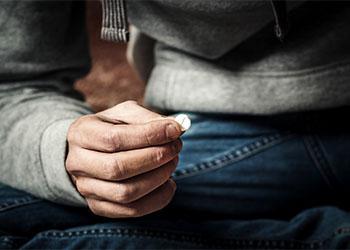 If you pay any attention to the news, you'll know that drug use and abuse continues to be a serious problem in the Pacific Northwest. For example, in Washington in 2022, there were 1,514 deaths due to opioid overdoses and an additional 7,234 EMS injury responses for suspected overdoses, according to the state's Department of Health.
This is troubling news, but what can make it even harder is if you have a child who's struggling with this kind of substance abuse.
If you want to provide for them, especially in an estate plan, it can be difficult knowing they may squander these assets due to their addiction. For help with estate planning for children with a drug problem, contact the Northwest Elder Law Center. Here, Attorney Robert Taylor-Manning can help those in Kennewick, Washington, and throughout Olympia, Tumwater, Lacey, Shelton, Centralia, and Chehalis.
Possible Inheritance Concerns for an Heir With a Drug Problem
Even though you will still obviously love and care for your child with a drug problem, you know that they most likely can't be trusted with money, which means you must take steps to protect their inheritance. Some of your concerns may include:
Continuing the habit: Your child may use the money you leave them to feed their habit.

Selling off assets: If you leave them assets instead of money, they may sell these off to get money for drugs.

Over-indulgence: If your child suddenly has access to a lot of money, they may over-indulge in drugs that could result in an accidental overdose or death.

Assets will go to debtors: If your child has debts incurred from drug habits, they may be able to take away any distribution that you provide.
Spendthrift Trusts and How They Work
A spendthrift trust is a common method that family members use to protect assets from heirs who can't be trusted with money or will squander any assets that are left to them. This type of trust isn't solely for those with substance abuse problems, but it does allow loved ones to provide for them while also ensuring the assets are protected and not being wasted on drugs.
Like any trust, you'll transfer certain assets into the ownership of your trustee while you're still living. Then, when you pass away, your trustee becomes responsible for distributing these assets to your heirs according to the terms of the trust.
However, a spendthrift trust has more restrictions on it than a typical trust. For instance, you can set it up so that only a certain amount is disbursed every month, six months, or year. Or, you can stipulate that assets can only be used to pay for certain expenses such as college tuition, treatment programs, or rent. 
The Trustee's Role
Central to an effective spendthrift trust is a reliable trustee. Ideally, this is someone who you and your child know well and are able to count on. The trustee will be the person that connects your child to the assets you've left for them. The trustee must follow your directions but also may be required to use their best judgment should circumstances change. For example, if your child completes a drug treatment program and has proven they can stay clean, your trustee may elect to free up more funds and give them more responsibility with the assets.
Dedicated to Helping You Protect Your Legacy 
If you're in the Kennewick, Washington, area and would like to sit down with an estate planning attorney to discuss options for setting up a spendthrift trust, reach out to the Northwest Elder Law Center today for assistance.