FAQs: What Needs to Be Done When Someone Dies
Oct. 28, 2022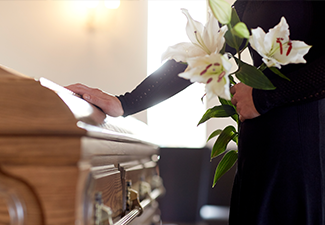 However, if this hasn't been completed, the process can take longer and will likely cost more. According to a report done by Senior Living, it can take an average of five months longer to settle an estate that doesn't have a will and will cost over $14,000 on average.
For help with any estate planning concerns or for questions about what to do when a loved one dies, contact the team at the Northwest Elder Law Center. With offices in Kennewick, Washington, and Portland, Oregon, the firm proudly serves clients in the surrounding areas, including Pasco, Richland, and Walla Walla.
What Should I Do First When a Loved One Dies?
One of your first steps is to obtain the legal pronouncement of death. Regardless of whether the deceased left a will in place, the court will require this document (the legal pronouncement of death) before any action can be taken to deal with their estate.
Who Do I Need to Notify?
If you've been assigned as executor or administrator, you'll need to notify all named beneficiaries (if there's a will in place) as well as any creditors. You should also contact friends and family members who can help you spread the word and help start a list of businesses and organizations that may need to be notified (insurance providers, banks, Social Security offices, financial planners, or employers).
What Funeral Arrangements Should Be Made?
If the decedent had estate planning documents that laid out their wishes for a funeral, these should be followed as faithfully as possible. This may include burial or cremation arrangements, organizing a service, or finding a funeral director who can help you with these tasks. If they haven't left instructions, you should work with friends and family members to try and honor what you think they would have preferred.
What About Children and Pets?
Of course, any child or animal that needs immediate care should be taken care of at once, and this is of the highest priority. Hopefully, there is a close family member that can care for any minor children, and if the deceased left a will, they may have named a legal guardian. If there are no such directions in place, you will have to make a decision for the interim until a more long-term solution can be achieved.
How Is a Will or Trust Handled?
If the decedent left a will or trust, they should have assigned an executor. This person is now in charge of administering the estate. If there was a trust in place, the trustee can simply transfer the assets to the named beneficiaries. But, if there's only a will, the process will be more complicated.
All wills for estates over a certain dollar amount will have to go through the legal process of probate. During this time, the executor will work with the courts to "prove" the will, which includes identifying and inventorying all assets, addressing all debt and past taxes, notifying all beneficiaries, and lastly, distributing assets.
Do I Need an Attorney?
It's almost always a good idea to hire an estate law or probate attorney to assist with the administration of an estate. This is a big job and one that most people aren't adequately prepared for—even if they knew ahead of time they had been named as an executor. An experienced attorney can help you stay organized, communicate with the courts, and ensure you stay in compliance with all state and local ordinances.
Compassionate Legal Assistance
If you're in Kennewick, Washington, Pasco, Richland, Walla Walla, or even Portland, Oregon, and would like to speak with an estate planning attorney, the Northwest Elder Law Center is here to help. Call today to schedule a consultation.